What equipment are commonly used in sunflower oil plants?
Generally speaking, sunflower oil mill plant needs to use: cleaning equipment (vibrating screen, magnetic separator and destoner), husking equipment, flaking equipment, cooking equipment and sunflower oil press. The following is a introduction of the function of each kind of equipment used in the process of sunflower oil production.
Cleaning equipments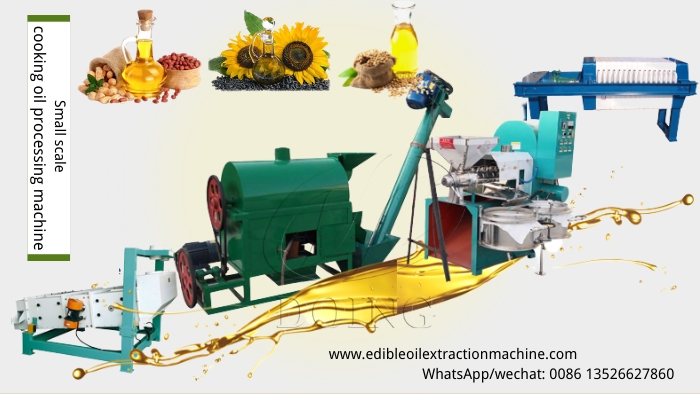 Sunflower oil cleaning machines
Cleaning equipment includes vibrating screen, magnetic separator and destoner. These three equipments are used to remove the impurities in the crude materials, like dust and ropes, iron scraps, stones, etc.
Husking equipment
Husking equipment can help you remove the shell of sunflower seeds, which is convenient for subsequent cooking and pressing.
Flaking equipment
Flaking equipment can squeeze the sunflower seeds into thin sheets, which shorten the oil passage greatly.
Cooking equipment
Cooking equipment can control the temperature and humidity of sunflower seeds, which can fully destroy the tissue of cell in the thin sheets, improve the oil yield rate.
Sunflower oil press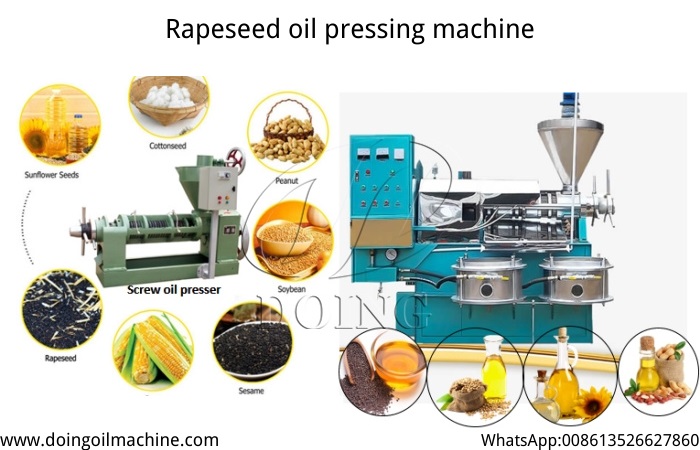 Sunflower oil press machines
The pressing equipment, which is the most important equipment needed in this process and greatly determine the level of oil yield, can squeezes the sunflower oil out from the sunflower seeds materials by mechanical force. The sunflower oil press made by Henan Glory Company has many unique and excellent characteristics such as small footprint, low energy consumption, and good pressing effect. It has always been our company's best-selling stand-alone machine.
Of course, the equipment listed above is just those needed in the standard equipment plan of the small sunflower oil mill plant, if there are some unique requirements, you can also ask us to help you to adjust it. Henan Glory Company is professional in sunflower oil mill plant design, installation, technical consulting and so on and can provide you whole sunflower oil mill plant from 10 to 1000TPD. If you want to know more about sunflower oil mill plant, please feel free to contact us.
Leave a message
If you wanna to get more details about What equipment are commonly used in sunflower oil plants?, you can send E-mail to sales@doinggroup.com. Or you can consult our professional engineers and specialized sales team by leaving a message in below form. We will contact you ASAP. You also can visit our factory in Henan, China.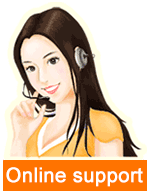 Leave a message

Tel/Whatsapp:008613526627860